I have realised that when I try to change the calendar an event belongs to, it will not work.
How to reproduce:
choose an event
change the calendar of that event
Click on "update"
Result:
An event is shown with the current timestamp; the contents are … of a recurring event I have every Saturday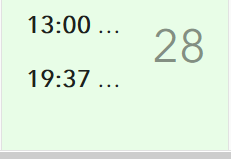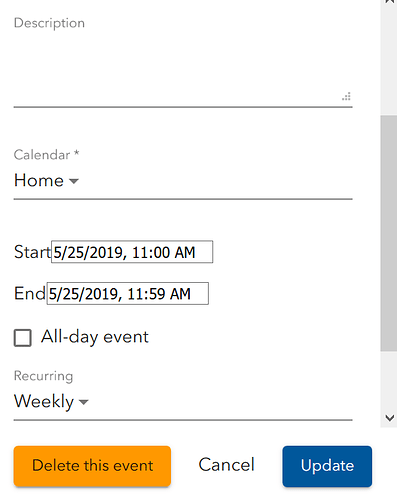 (yes, it makes no sense, the time of the events do not even match!)
After I go to webmail and back to the calendar, that strange event is gone, and the event whose calendar I wanted to change keeps the original calendar.
Hope I made myself understood. Do let me know if not.
Sorry for keeping posting about bugs, but there's a long way to go still when it comes to the calendar, I just hope the feedback helps!