Hi guys.
I have come across a bug when I try to forward a specific email, browser gets stuck.
Managed to reproduce the problem with Firefox 66.0.5 and Microsoft Edge 41.16299.1004.0.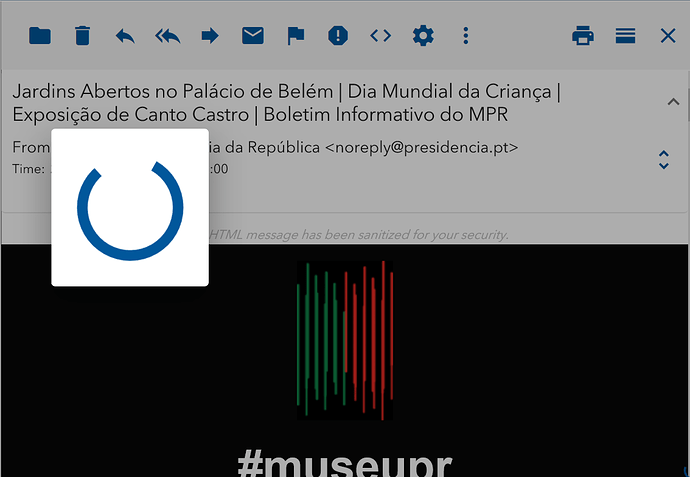 I tried it with other emails, but the forwarding only failed with it.
I can share the message with you, since it's from a public newsletter.
Regards,
Carlos Dourado