Hello,
When I open the app interface by Firefox, It don't show any message. Find enclosed error.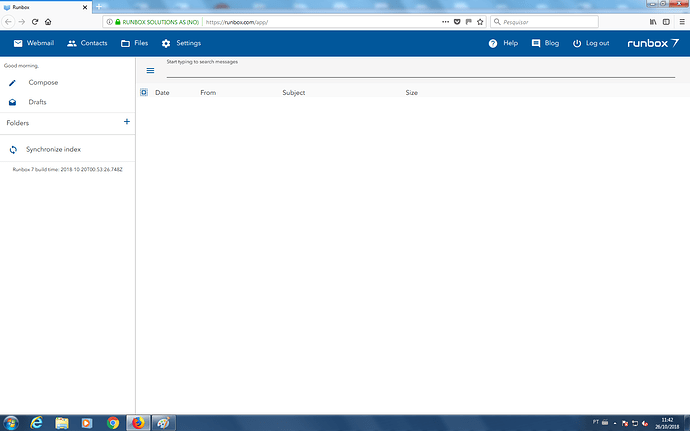 Cheers,
Michel Martins
Hi martinsm, I'm also using Firefox and I haven't seen that issue yet. Do you have any ad/tracker blocking extensions installed in Firefox? For example: uBlock Origin, Privacy Badger, Ghostery, etc. Not sure if this would cause issues with Runbox specifically but they can definitely cause some websites to "break".
Hello. Could you report this to Runbox Support please at https://support.runbox.com or support@runbox.com? It looks like this is an account specific problem and we can't easily deal with that in a forum for privacy and security reasons. Thank you.