When using the Runbox 7, I went into a folder, and viewed the unread messages. Upon moving back into the folder view, my folder still lists an unread message.
I experienced this on my Samsung galaxy tab s2, and samsung s9+ . I confirmed the same folder reports 1 unread message even 10 hours later.
Note: toggling between the actual mail, and back to the folder does not change the folders unread messages status.
(If you are checking this , the folder is inbox/chase)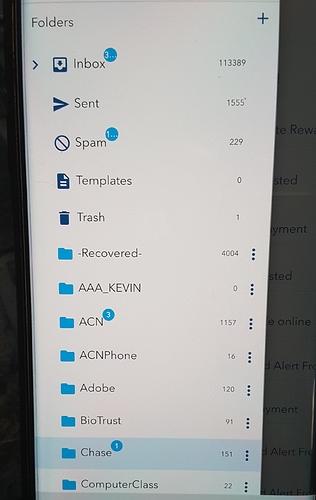 Notice folder reports 1 unread message